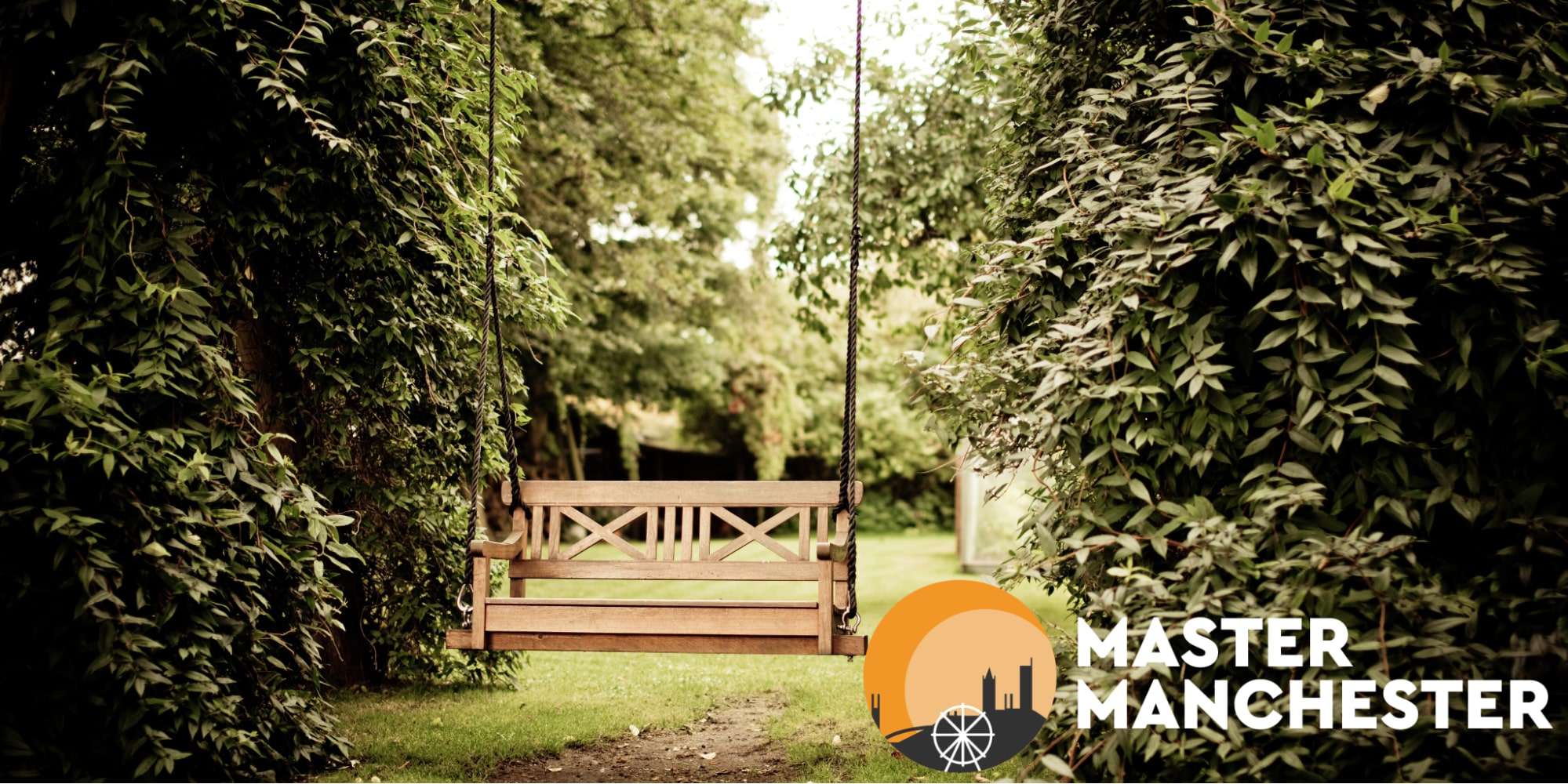 11 Must-see Virtual Gardens in the UK
Nowadays, people have adjusted to the life of the new normal where almost everything is virtual. Students are taking classes online, people are working remotely, and friends catch up over video calls.
But what if we tell you that even gardens can be enjoyed through our screens? Yes, just because we're limited to staying at home doesn't mean we can't enjoy the wonders of the various plants, trees, flowers, and other attractions found in these gardens.
Now virtual tours of gardens are available with just a few taps on our phones and laptops. In this article, we listed down the best virtual gardens you can find here in the UK and expounded on what you can discover there.
Students can use this for school as a supplementary educational article. People in gardening clubs and even horticulturists can also enjoy this quick guide.
Are you ready to be captivated by the splendour of these beautiful gardens? Let's dive in.
1. Kew Gardens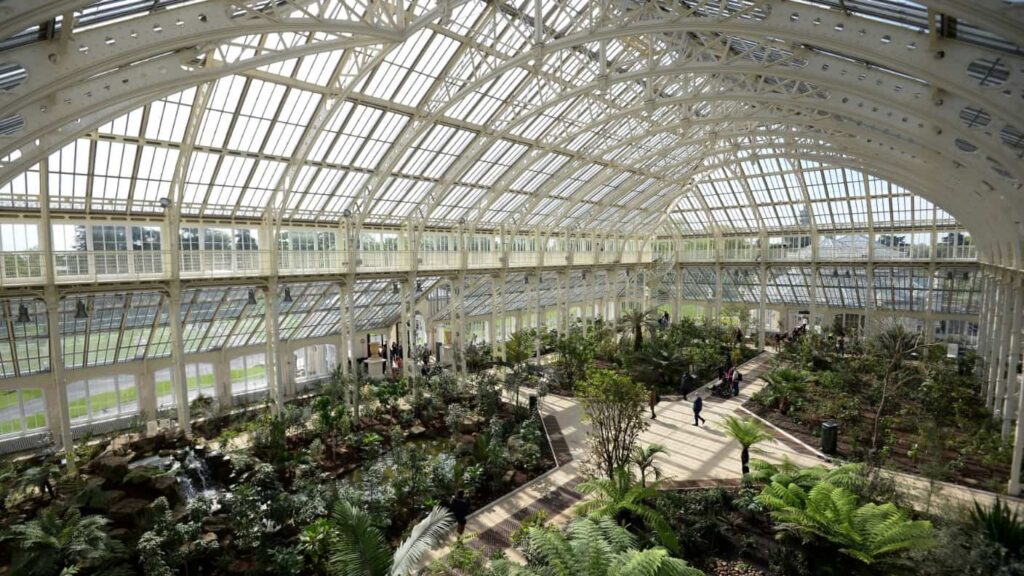 This garden found in London is a well-known horticultural hotspot known for its iconic glasshouse, pagoda, and lush greenery. It is home to a lot of flowering species and important plants used for scientific research.
The Royal Botanical Gardens in Kew is actually a UNESCO world heritage site that has the world's largest collection of plants.
It has a lot of palm houses and a temperate house that you can see here.
Here are the rates for the entrance fees. Prices differ depending on if it's
Peak
Off Peak
Adult
ADVANCE with donation: £16.50 without donation: £15.00
STANDARD with donation: £22.60 without donation: £20.50
ADVANCE with donation: £12.10 without donation: £11.00
STANDARD with donation: £14.85 without donation: £13.50
Child (4-15)
with donation: £5.50 without donation: £5.00
with donation: £4.40 without donation: £4.00
Child (under 4)
Free
Free
Young person (16 to 29) and students
Advance with donation: £9.35 without donation: £8.50
Standard with donation: £9.90 without donation: £9.00
Advance with donation: £6.60 without donation: £6.00
Standard with donation: £7.15 without donation: £6.50
You can access the Kew Gardens virtual tour through this link. Here's a short video preview as well.
2. Woodlands Farm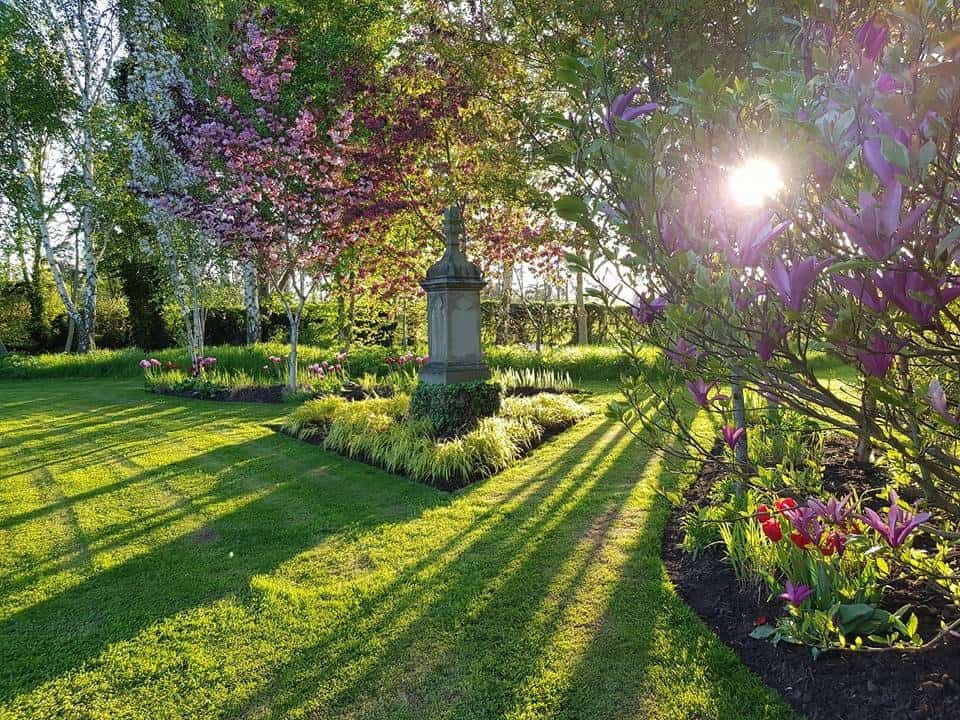 This garden has been open for 13 years under the NGS. It has grown from a small patch to over four acres of beautiful plants and flowers.
It has a lot of buildings, charming ponds, a viewing platform, a jetty, hard landscaping, beautiful sculptures and even some Pygmy goats.
You can also see a cherry blossom orchard, a huge veggie garden, a rose garden, and a glass house.
It's best visited during the spring so you can really appreciate the flowers in full bloom such as the white-blossomed cherry trees and carpets of bulbs. You can also visit it all year long through this link.
Here's a short preview you can also enjoy.
3. West Dean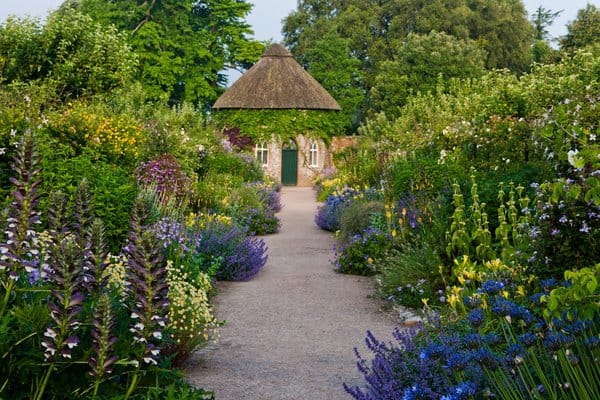 West Dean Gardens in West Sussex is a magical restored garden you can enjoy visiting with your friends and family. Here's the video of the virtual tour.
Here you'll see a lot of trees and a restored walled garden where you'll get to see Victorian glasshouses, a testament to the garden's rich history and heritage.
The garden is open year round so you can enjoy its beauty any time you want to.
To visit the gardens, pre-booking is no longer necessary. You just have to purchase tickets upon your arrival.
Do take note that they're currently only accepting card payments. Please see below the prices for an admission ticket.
| | | |
| --- | --- | --- |
| Months | Times | Prices |
| Jan, Feb, Nov, Dec | Mon – Sun 10.30am-4pm | £7.50/£8.25* |
| Mar – Oct | Mon – Sun 10.30am-5pm | £12.00/£13.20* |
4. Highgrove Gardens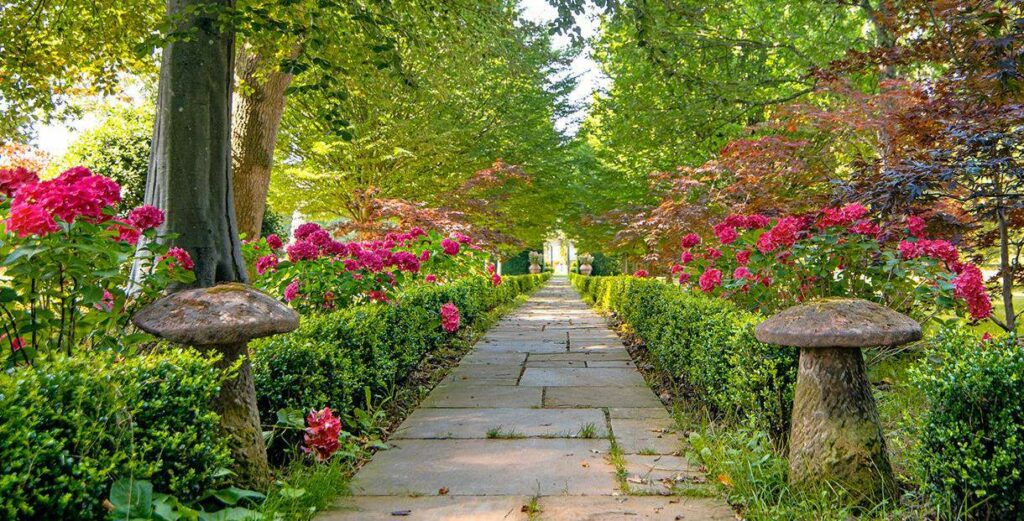 Highgrove is known as the private home of TRH The Prince of Wales and The Duchess of Cornwall. It is found near Tetbury in Gloucestershire.
The 15-acre gardens here are spectacular and innovative, it's truly a breathtaking sight. You can visit the garden virtually through this link.
Here's a short video preview you might enjoy as well. The gardens are open all year round.
For admission tickets to the gardens, please refer to the table below for the prices.
| | |
| --- | --- |
| Tour | Prices |
| GARDEN TOUR | £29.50 |
| CHAMPAGNE TEA AND GARDEN TOUR | £85.00 |
| PRIVATE GARDEN TOUR | £450.00 |
| PRIVATE CHAMPAGNE TEA TOUR | £790.00 |
The tour will make you realise how rich the history and inspiration are for these gardens.
5. Waddesdon Manor Gardens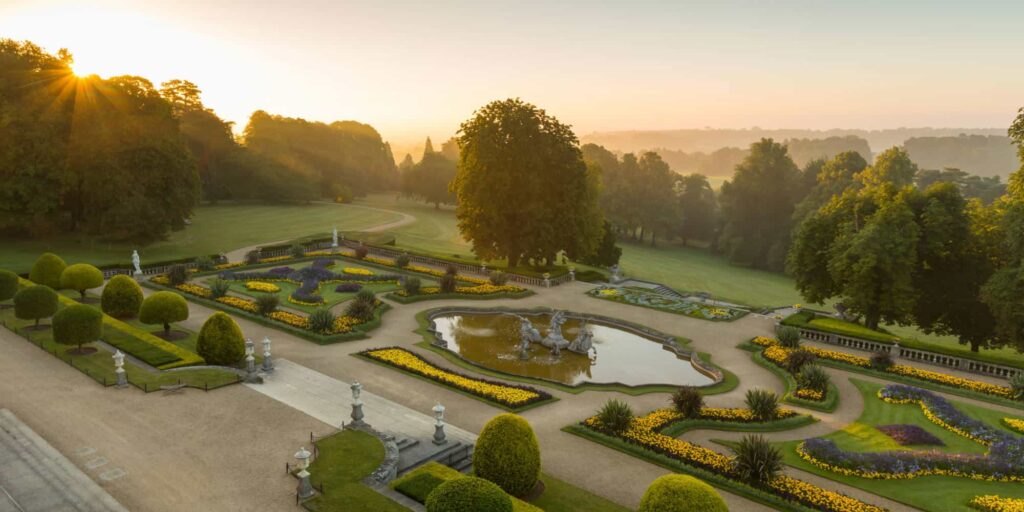 This garden is the product of Baron Ferdinand de Rothschild's imagination. He created the Manor and the gardens at the end of the 19th century.
You can find it in the village of Waddesdon, in Buckinghamshire, England. It's a great example of late Victorian horticulture with a lot of trees, sculptures, walks, and spring blooms.
Some of the plants you can find there include alliums and horse chestnut candle blossom. One of the highlights of the garden is the colourful Victorian bedding schemes with annual bedding plants you can enjoy seeing.
Here's a video so you can see what we mean. You can also enjoy a virtual tour here.
As for the prices of the admission ticket, refer to the following below:
House & Grounds – £25.20 adult, £12.60 child
Grounds only- £13.20 adult, £6.60 child
6. RHS Wisley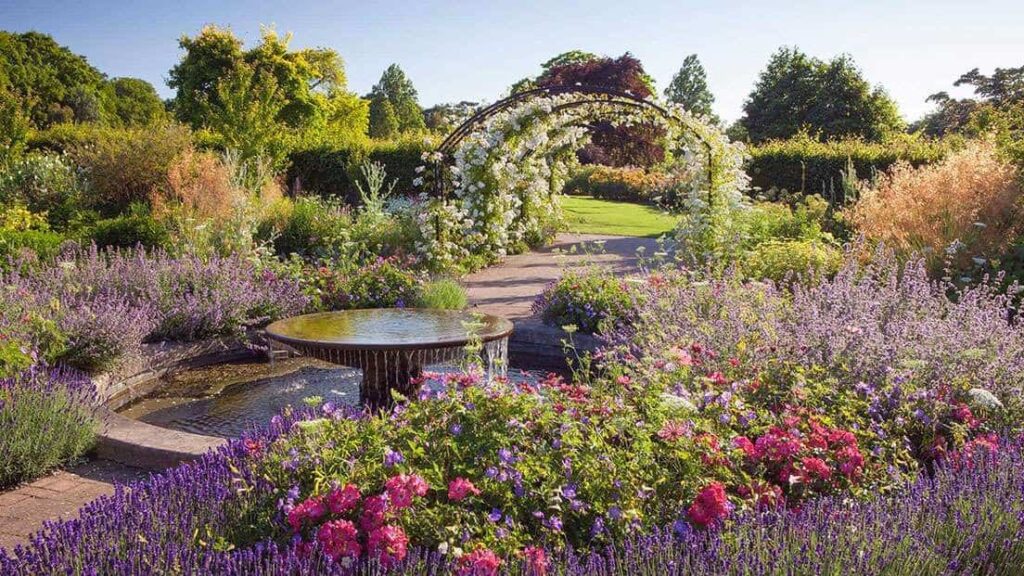 Wisley was given to the Royal Horticultural Society (RHS) in 1903 and is now the charity's flagship garden and one of the most visited gardens in the UK.
It's really a place of horticultural excellence, all 240 acres of it. It houses a huge plant collection and they really make an effort to always update their planting schemes to enchant visitors.
This garden found in Wisley, UK, has a beautiful glasshouse with three climatic zones (tropical, moist temperate and dry temperate), a learning space and a Growing Lab you can enjoy seeing.
Aside from this, the garden also recently opened a Welcome building, a large garden centre and the Wisley Café.
Some plants to look out for include the cloud-pruned Japanese larch which is over 200 years old, Wisteria, rhododendrons, roses, bananas, cannas, and palms.
Enjoy this virtual tour and video of the gardens. If you plan on visiting in person, here are the details regarding admission tickets.
| | |
| --- | --- |
| Tour | Prices |
| ADULTS | £17.55* incl Gift Aid; £15.95 excl Gift Aid |
| CHILDREN (5–16 years) | £8.75* incl Gift Aid; £7.95 excl Gift Aid |
| FAMILY TICKET (2 adults + 2 children) | £45.05* incl Gift Aid; £40.95 excl Gift Aid |
7. Birmingham Botanic Gardens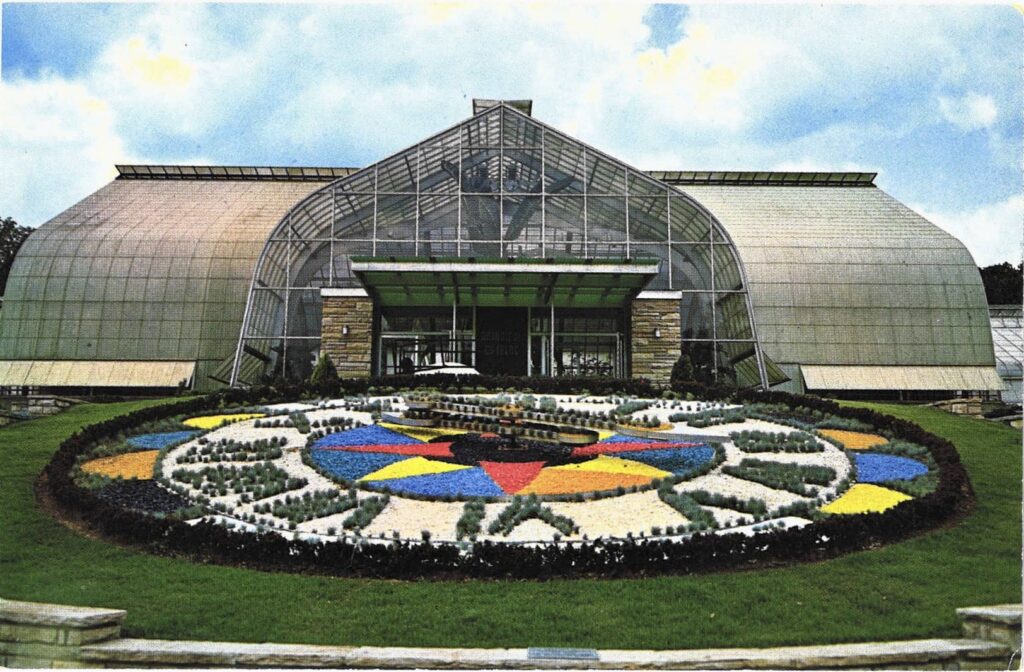 Birmingham Botanic Gardens is a 15-acre botanical garden that you can find in Edgbaston, Birmingham, England. It is actually voted as one of the city's favourite breathing spaces in 2021 and 2022.
It houses four glasshouses, various gardens, flower beds, and shrubberies. They also have tree-canopied walkways that you can walk through while enjoying the fresh air.
They also have a beautiful landscaped lawn that overlooks the Victorian bandstand. Children can also enjoy the playground while the adults can delight themselves in the tearoom and garden gift shop.
Some plants and flowers to see here include Camellia cultivar, Acacia leprosa 'Scarlet Blaze', and wax flowers. For the full list, click here.
If you want to visit the garden virtually, here's a fantastic virtual tour. This video is also a must-watch!
Here's the price list if you want to visit the garden in person.
Tour
Prices
ADULTS
£7.50
CONCESSIONS: Children over 5,
Senior Citizens,
Students (with student card),
Disabled and Helpers
£5.25
CHILDREN UNDER 5
FREE
FAMILY
£22
8. Stockton Bury Gardens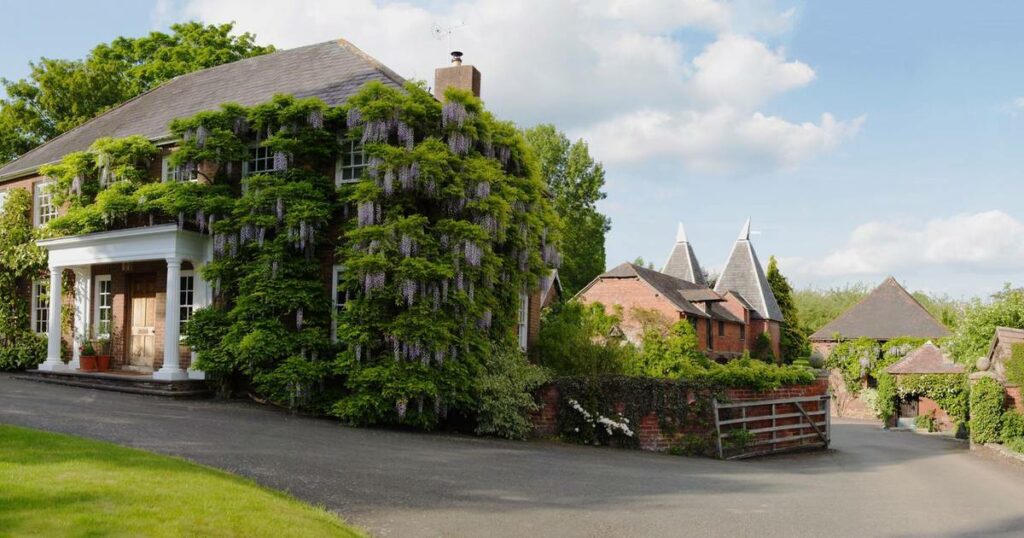 This magical garden houses such beautiful tulips and is just one of the many attractions found here. Located in Herefordshire, this garden is a definite must-see.
The four-acre garden is smaller than the other gardens on this list but it's definitely worth a mention because of its kitchen garden, water gardens, well-planted borders, and even a mediaeval pigeon house. It's really full of beautiful scenery and unusual plant life.
The garden is now 30 years old so you can see mature plantings that will give the gardener in you a lot of horticultural inspiration.
It also has a very relaxed atmosphere so you can enjoy going here with your family and friends and just breathe in the fresh air.
You'll also enjoy seeing a lot of fruit trees and vegetables, the produce of which is used in the cafe to cook scrumptious meals.
You can check out the garden virtually here. Their Instagram page is also a great way to immerse yourself in the garden albeit online.
Here's a video where you can see the tulips up close. If you want to visit them in person, here are the details for admission:
| | |
| --- | --- |
| Tour | Prices |
| ADULTS | £9 |
| CHILDREN OVER 5 | £5 |
| CHILDREN UNDER 5 | FREE |
9. Royal Botanic Garden Edinburgh (RGBE)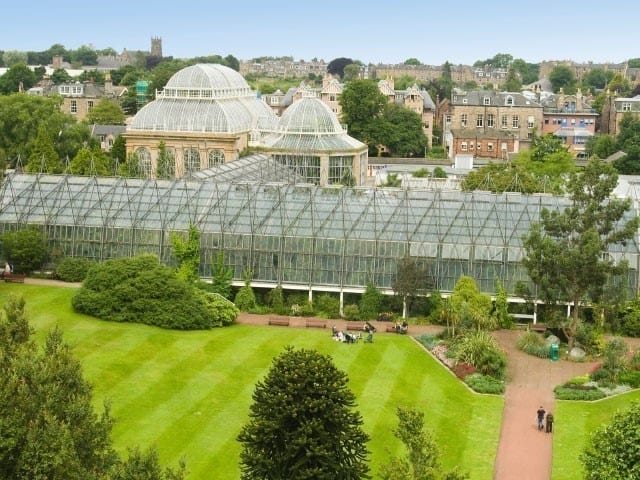 This garden is more than just a garden. It's a centre of excellence for plant science and conservation horticulture.
Aside from that, it's also a popular tourist attraction. It was founded in 1670 first as a physic garden where they could grow medicinal plants, now it occupies four sites across Scotland, each with its own specialist collection.
It's the second oldest botanic garden in the UK after Oxford's. Some flowers that you'll enjoy viewing here are crocus, daffodils, forsythia, cherry blossom and magnolia.
Their website has a lot of fun articles and information about what you can see in the garden. Through the website, you can also look into the biodiversity research they're doing there.
You'll see various research on tropical diversity, genetics and conservation, cryptogamic plants and fungi, as well as major floras found in the garden, which is really cool.
Visitors can see different kinds of plants from all over and learn about the garden's rich Living Collection. They can also revel in a rich history dating back to the 17th century.
Enjoy a virtual tour of the garden as well as this short video. If you want to visit it in person, you'd be glad to know that admission to the garden is free.
10. Arundel Castle Gardens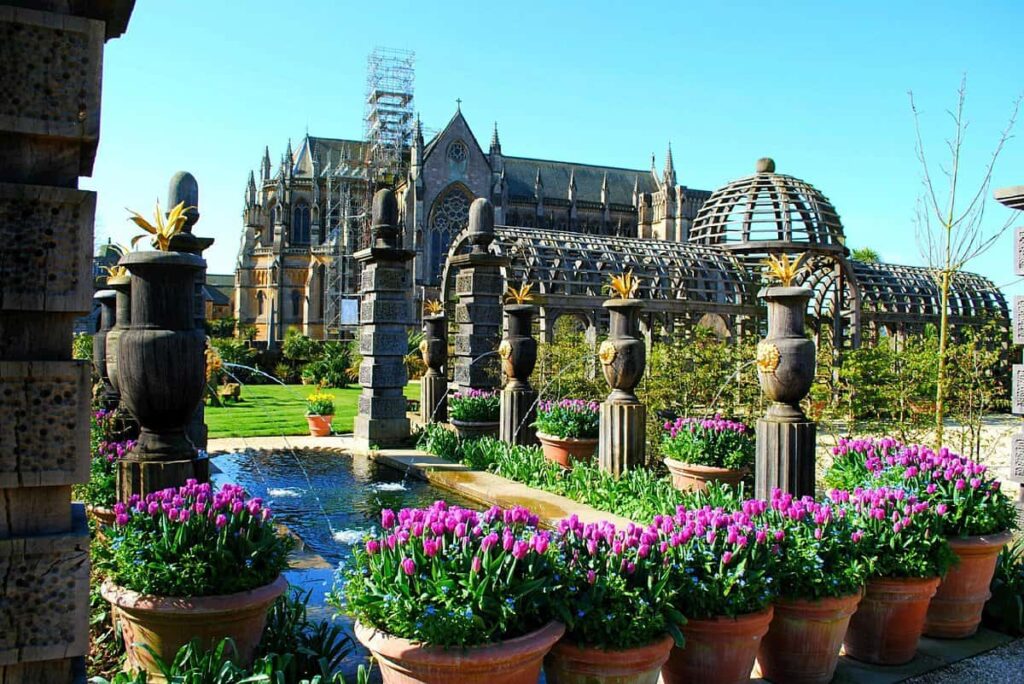 Arundel Castle is actually a restored and remodelled mediaeval castle found in Arundel, West Sussex. You can check this out as well and enjoy the Gothic style architecture.
It's considered to be one of the greatest works of Victorian England, and for good reason. Around this castle are the glorious gardens that you can enjoy viewing.
Here you'll see a Stumpery, Kitchen Garden, and glass houses. You'll see chillies, grapes, lemons, and even a rose garden here.
The flowers to watch out for are 'Adelaide d'Orléans', 'Mme Isaac Péreiré', 'Winchester Cathedral', among others. You can also enjoy seeing the Echium pininana also known as the Tower of Jewels that stand tall and have tiny blue flowers.
For a clearer picture of the plants and flowers to see here, check out this page. It's best to see this garden during the spring.
Enjoy this virtual tour of the gardens that you can access all year round. You can also see a short preview of what to expect and why you should visit here.
As for the prices of the admission tickets, refer to this table below:
| | | | |
| --- | --- | --- | --- |
| Tour | Adult | Child | Family |
| Castle, Gardens, Bedrooms | £25 | £10 | £60 |
| Castle and Gardens | £23 | £10 | £56 |
| Gardens | £13 | £6 | N/A |
11. Inverewe Garden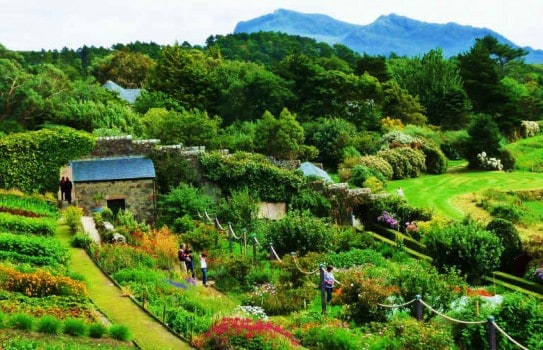 The Inverewe Garden is a beautiful botanical garden located in the Scottish Highlands. You can see it just to the north of Poolewe in Wester Ross.
It is widely known for the beauty and range of its collection. This garden was actually created from barren land in 1862 by Osgood Mackenzie on the estate his mother purchased for him.
It's filled with unusual and beautiful plants containing species from all over the globe. It was a labour of love and now we can enjoy gazing at its beauty.
At the heart of the garden is the Inverewe House which is a museum and the Sawyer Gallery that hosts exhibitions for all to see.
You might even see some wildlife here like red squirrels, red deer, otters, seals, and golden eagles.
Have a closer look at the garden here and here.
If you want to visit the garden in person, here are the rates you should take note of:
| | |
| --- | --- |
| Adult | £13.00 |
| Family | £33.00 |
| One adult family | £25.00 |
| Young Scot | £1.00 |