Categories >
Guides and Tips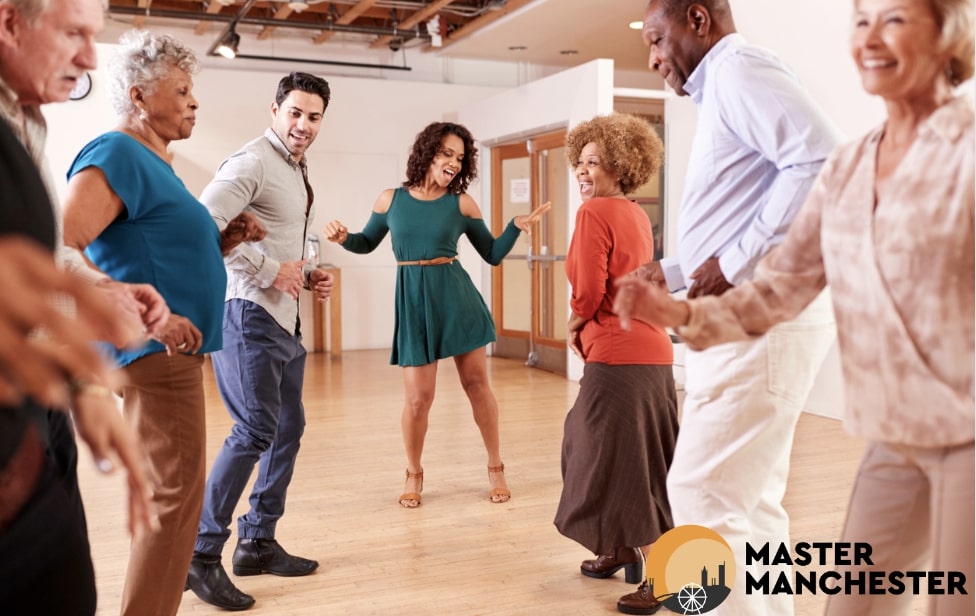 How to Enjoy Your 50s in Manchester
As one of the UK's most vibrant and culturally rich cities, Manchester offers an abundance of activities and experiences that are perfect for those in their 50s.
Activities and groups for people over 50 in Manchester provide a great opportunity to stay active, socialise, and make new friends while enjoying various hobbies and interests.
Whether you're looking to enjoy the city's thriving arts and culture scene, explore its historic landmarks, or simply relax and unwind in its many green spaces, Manchester has something to offer everyone.
In this guide, we'll provide you with a range of ideas and recommendations to help you make the most of your time in Manchester and create lasting memories in your 50s.
Activities for People over 50s in Manchester
1. Get crafty with a hammer and nails.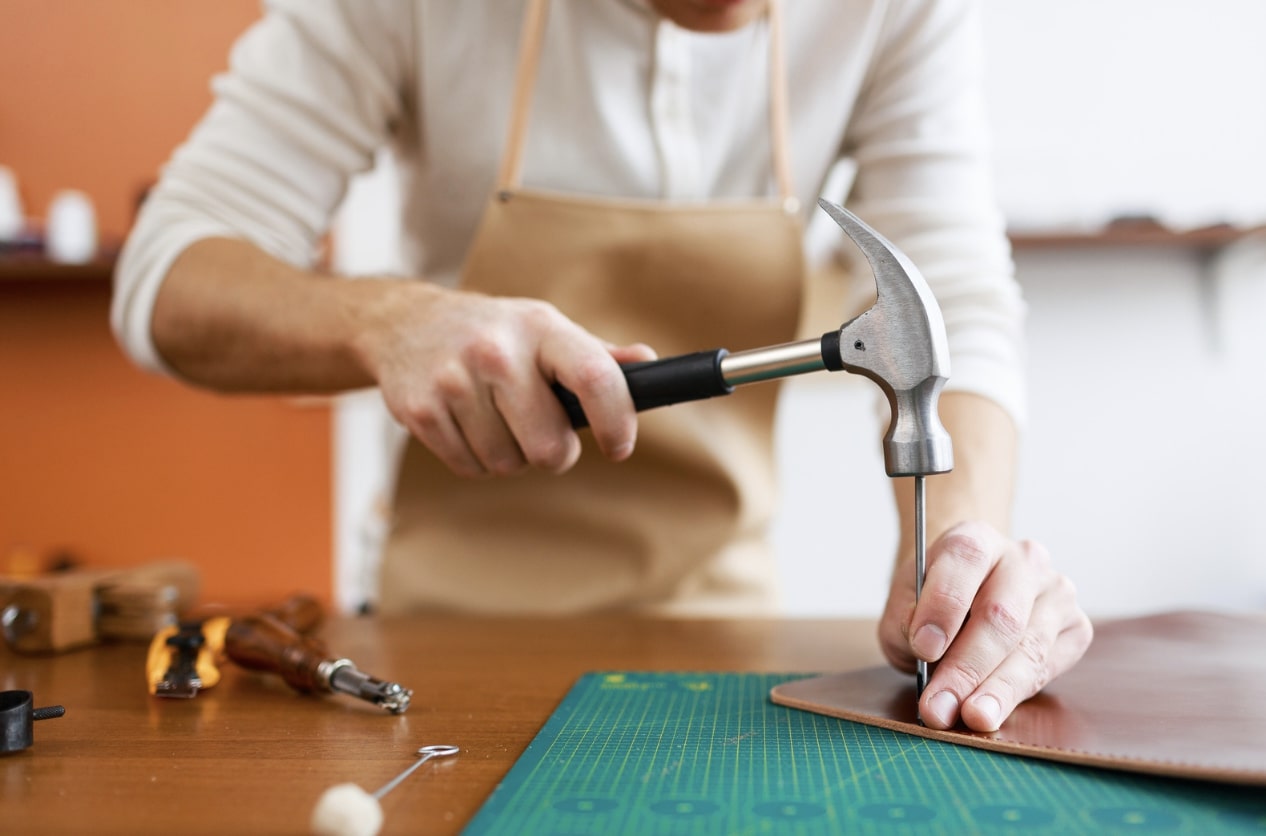 We had the pleasure of attending 'Hammer & Nails' woodwork project in Debdale Park, and we highly recommend it to anyone who enjoys getting crafty and hands-on with wood.
The project is particularly unique as it caters specifically to adults with additional needs, and the friendly group meets every Wednesday and Thursday.
The atmosphere is warm and welcoming, and we were impressed by the level of creativity and engagement from participants. The project provides a great opportunity to learn new skills, socialise with like-minded individuals, and engage in a fulfilling activity. The organisers are also very supportive and ensure that all participants feel comfortable and included.
Additionally, the project offers a chance to contribute to the local community by creating bespoke woodwork items, which are sold to support the ongoing funding of the project.
So not only will you be enhancing your woodworking skills, but you'll also be making a positive impact in your community.
Whether you are a beginner or an experienced woodworker, you are sure to enjoy this fantastic project.
2. Immerse yourself in a bowling club.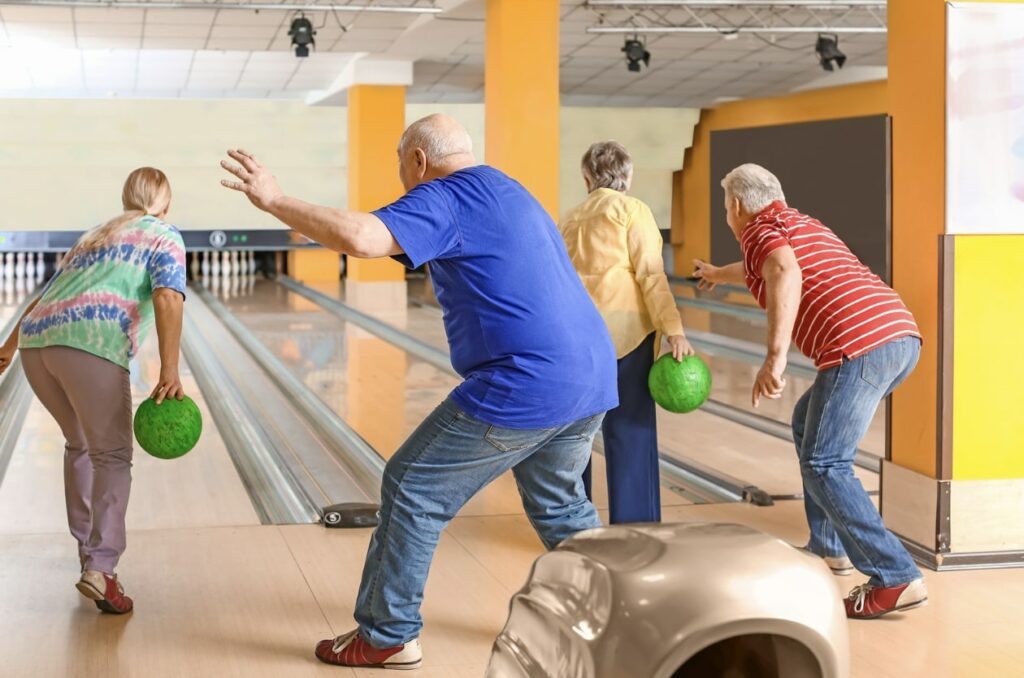 We recently had the opportunity to join the Social Bowling Club at Debdale Park, and we can confidently say that it was a fantastic experience.
The activity takes place on Tuesdays from April to October and all year round on Saturdays from 12:00 pm to 2:00 pm.
As people over 50, we were looking for a fun and engaging way to stay active and socialise with others who share similar interests. The Social Bowling Club provided the perfect solution.
We were welcomed by a friendly group of people who made us feel at ease from the very beginning.
The game of bowling itself was both challenging and enjoyable, and we found it to be a great way to exercise without putting too much strain on our bodies.
We appreciated the low-impact nature of the activity, which made it accessible to people of all fitness levels.
What we enjoyed most about the Social Bowling Club, however, was the opportunity to socialise and connect with other members.
It was refreshing to meet new people and share experiences with others who were also looking to make connections and enjoy a fun activity.
Overall, we highly recommend the Social Bowling Club at Debdale Park for people over 50 who are looking to stay active, socialise, and enjoy the outdoors.
The regular meetings provide ample opportunities to participate, and the welcoming and friendly environment make it a great experience for all involved.
3. Meet new people and learn something new at local libraries.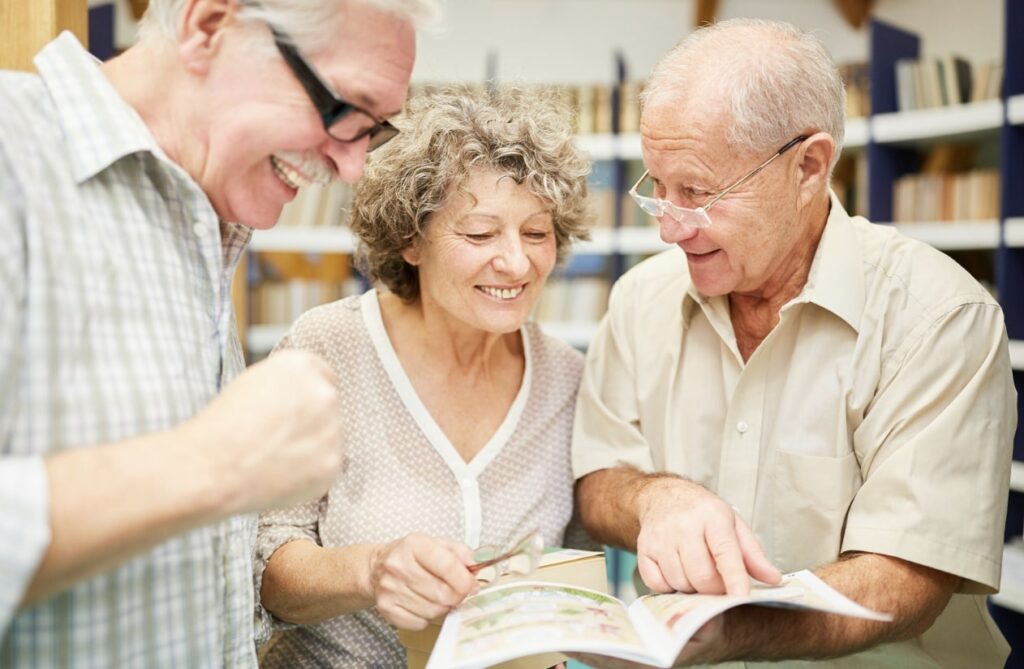 | | |
| --- | --- |
| HIGHLIGHTS | Offer regular activities, one-off community events, and access to the extensive library catalogue. |
| ADDRESS | Central Library |
| COST | Free |
| WHERE TO BOOK | Can go to the library for admission |
As adults who have experienced the libraries in Manchester firsthand, we can attest to the fact that they are a wonderful resource for people over 50.
The libraries offer a welcoming atmosphere and a wide range of activities, including regular events, one-off community gatherings, and access to an extensive library catalogue.
As older adults, we appreciate the many opportunities that libraries provide for lifelong learning and social engagement.
The libraries are an excellent place to meet new people and stay connected with the community.
One of the most convenient features of the libraries in Manchester is the ability to order materials from the library catalogue and collect them from a nearby library.
This is particularly beneficial for older adults who may have mobility or transportation challenges.
Altogether, the libraries in Manchester are an invaluable resource for people over 50. They offer a wealth of opportunities for personal growth and community engagement, and we highly recommend them to anyone looking for an inclusive environment.
Groups for People Over 50s in Manchester
1. Greater Manchester Rock Climbing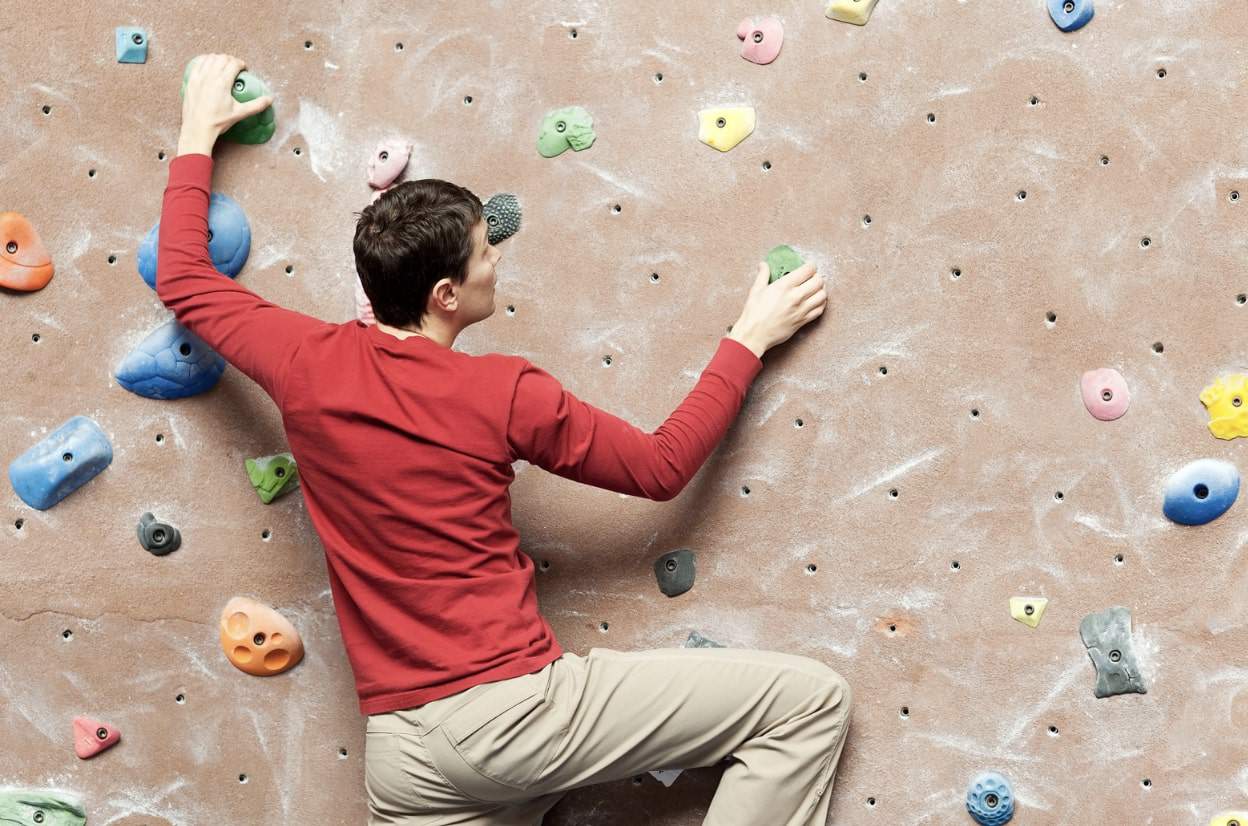 As adults who joined Greater Manchester Rock Climbing in our 50s, we can attest to the fact that it's a great group for climbers of all ages and abilities.
At each Meetup, the group organiser and the Rock Over staff provide a thorough introduction to the climbing centre, including a tour of the facilities and a tutorial on basic climbing skills.
This is especially helpful for beginners like ourselves, who may be intimidated by the idea of climbing for the first time. The group is split up into small groups, with each beginner assigned to an experienced climber who can offer guidance and support.
We found this to be a great way to learn the ropes (pun intended) and gain confidence in our climbing ability.
After the climb, the group often goes out for a meal or a drink, which is a great opportunity to socialise and get to know the other climbers. We found that the members of GMRC are a supportive bunch, and they were always willing to offer advice.
One of the things that we appreciate about GMRC is the flexibility of the group. Members are never forced to climb with a particular group, and there are always options for climbers of different skill levels.
The group organiser is always available to answer questions and provide guidance on which climbing routes would be suitable for different members.
All in all, we would highly recommend Greater Manchester Rock Climbing to anyone who is looking for a fun and challenging way to stay active and meet new people.
Whether you're a beginner or an experienced climber, there's something for everyone in this group.
2. Social Bees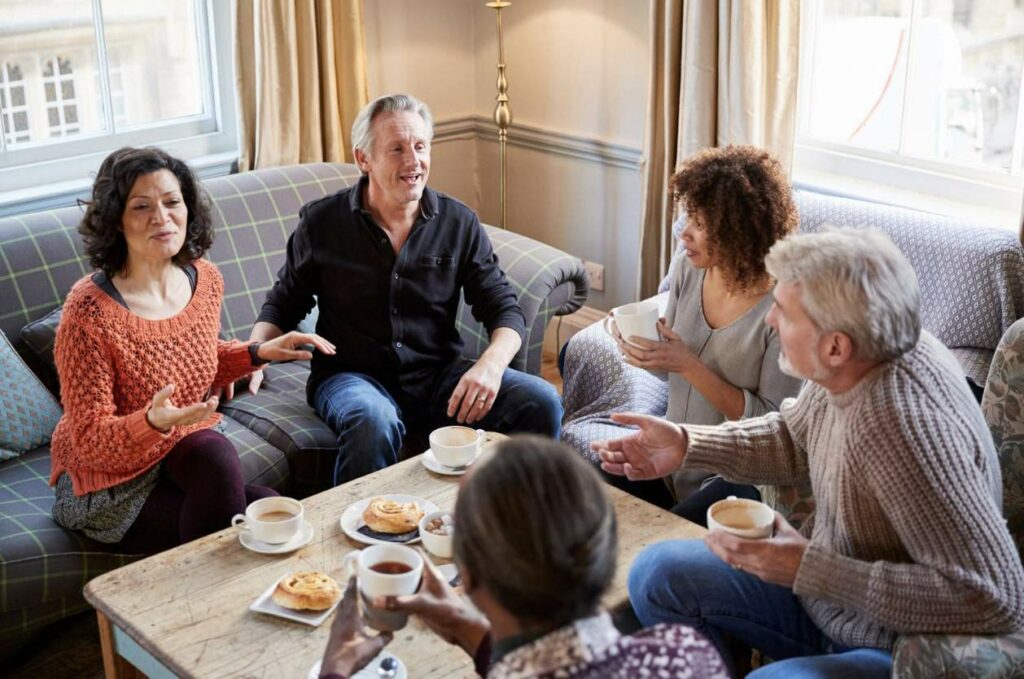 | | |
| --- | --- |
| WHAT THE GROUP IS ABOUT | A group focusing on fostering a welcoming and fun environment where members can make new friends and have a good time together. |
| ADDRESS | Manchester, UK |
| NUMBER OF MEMBERS | 1,051 |
| WHERE TO JOIN | https://www.meetup.com/social-bees/ |
As members in our 50s, we were looking for a community of like-minded people to meet new friends and participate in fun activities. That's exactly what we found with this group.
What struck us the most was how welcoming and friendly everyone was, regardless of age or background.
It was evident from the get-go that this group was inclusive, and they truly live up to their values of creating a safe space for everyone to feel comfortable and valued.
The events were diverse and catered to a range of interests, making it easy to find something that we wanted to participate in.
We attended a coffee morning where we met some lovely people and had a great conversation over a cup of coffee. We also went on a beautiful walk with a group of members, exploring a nearby park and enjoying the fresh air and scenery.
We loved how well-organised the events were, with clear communication and a welcoming atmosphere. The organisers are dedicated to creating an enjoyable experience for everyone, and it shows in their attention to detail and the effort they put into each event.
Overall, we highly recommend this group to anyone looking to connect with others in their 40s and 50s. It's a fantastic way to expand your social circle, try new things, and have some fun in a friendly and welcoming environment.
3. Stockport Walking and Outdoor Group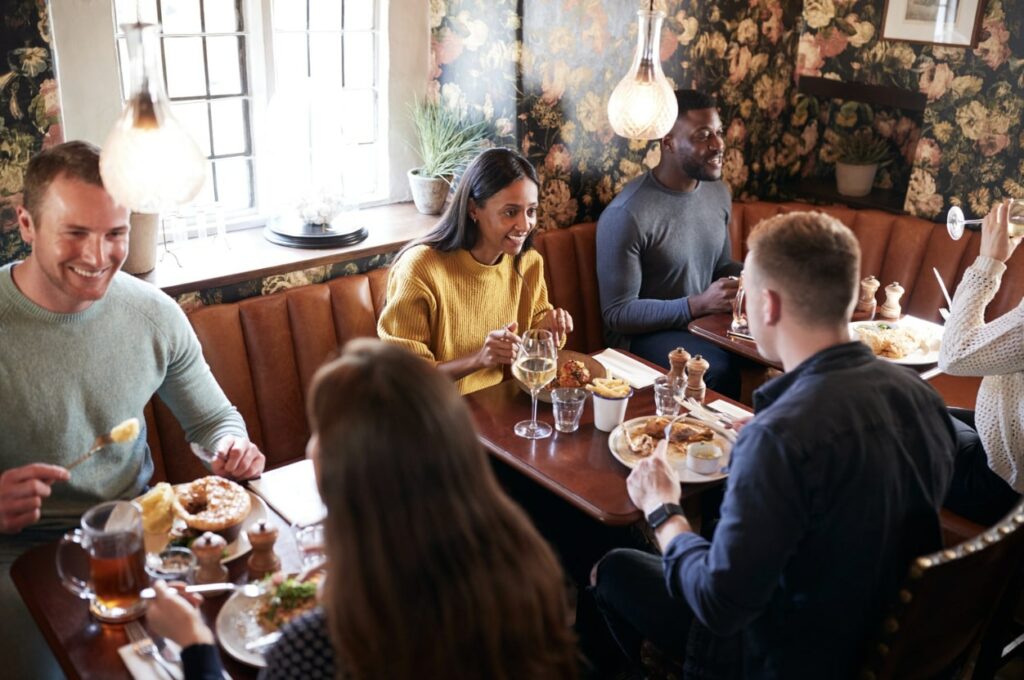 From the very first walk with this group, we felt welcomed and included. The members are friendly and diverse, and there's always someone new to meet and get to know.
We've enjoyed attending the walks on Sundays, which are a great way to explore the local area and stay active. The group's organisers are excellent at planning the events, and the walk routes are always well thought out and enjoyable.
We've also attended a few of the cycle rides and luxurious pub nights, which have been equally enjoyable.
The cycle rides are a great way to explore the countryside and get some fresh air, while the pub nights provide a more relaxed atmosphere to socialise and chat with other members.
Overall, we've found this multi-activity group to be a fantastic way to stay active and meet new people. As someone over 50, I've appreciated the focus on outdoor activities and the opportunity to maintain our health and fitness.
I would highly recommend this group to anyone looking for a welcoming and active community of individuals to socialise and participate in a range of events and activities.
FAQs about Activities and Groups for over 50s in Manchester