Categories >
Guides and Tips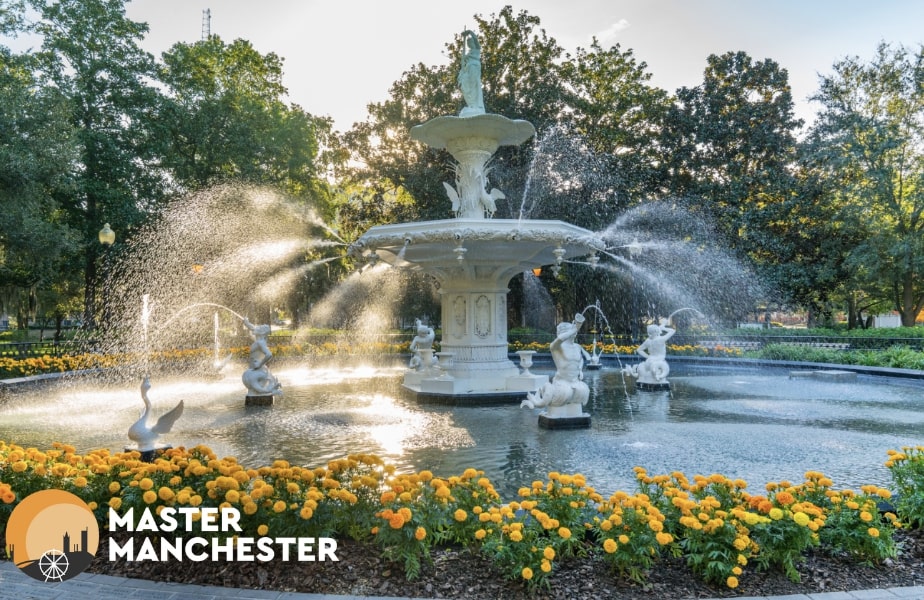 7 Fun Things to Do at the Piccadilly Gardens in Manchester
In this article, I'm going to show you seven cracking things to do in Piccadilly Gardens. If you're looking for a proper chill session, why not take a wander through the park?

But if you're after something a bit more exciting, I've got some tips for checking out the art scene, too.
And that's not all! I'm going to give you some top-notch advice so you can really make the most of your visit to this buzzing spot. So, let's get started, shall we?
1. Explore the gardens.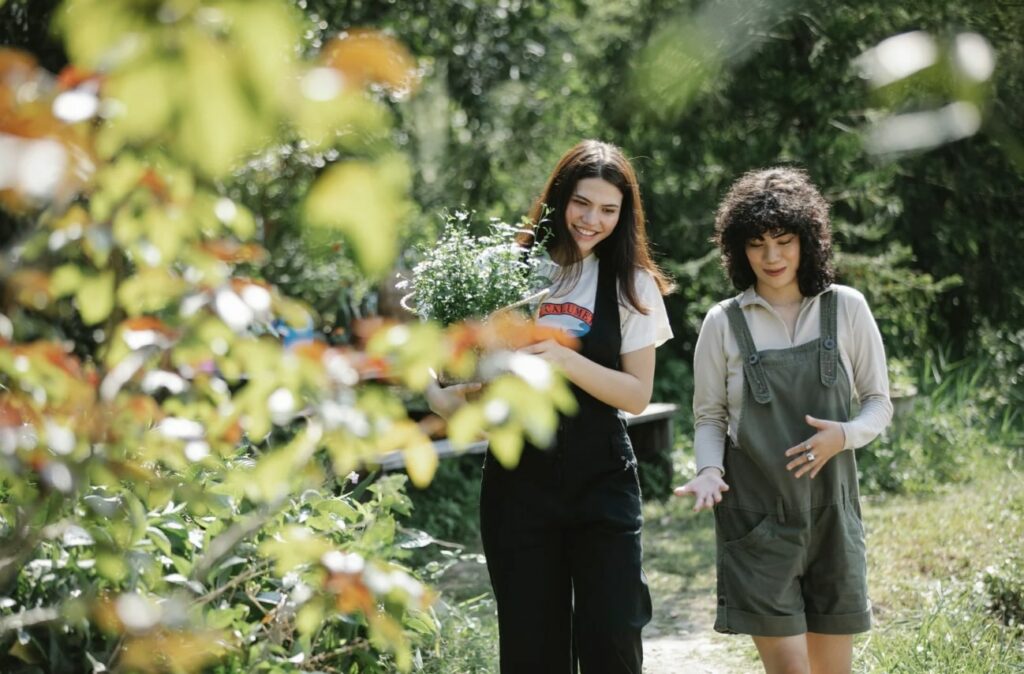 One of the best things to do at Piccadilly Gardens is to take a leisurely stroll through the park and enjoy the beautiful scenery. The layout of the gardens is designed to provide visitors with a peaceful and relaxing environment amidst the hustle and bustle of the city.
As you wander through the park, you'll encounter a variety of features that make the gardens unique. For example, the fountains are a popular attraction, offering a refreshing mist on a hot summer day.

There are plenty of benches scattered throughout the park, making it easy to take a break and soak up the atmosphere. I once saw a squirrel steal a sandwich from a nearby bench-goer, so keep your snacks close!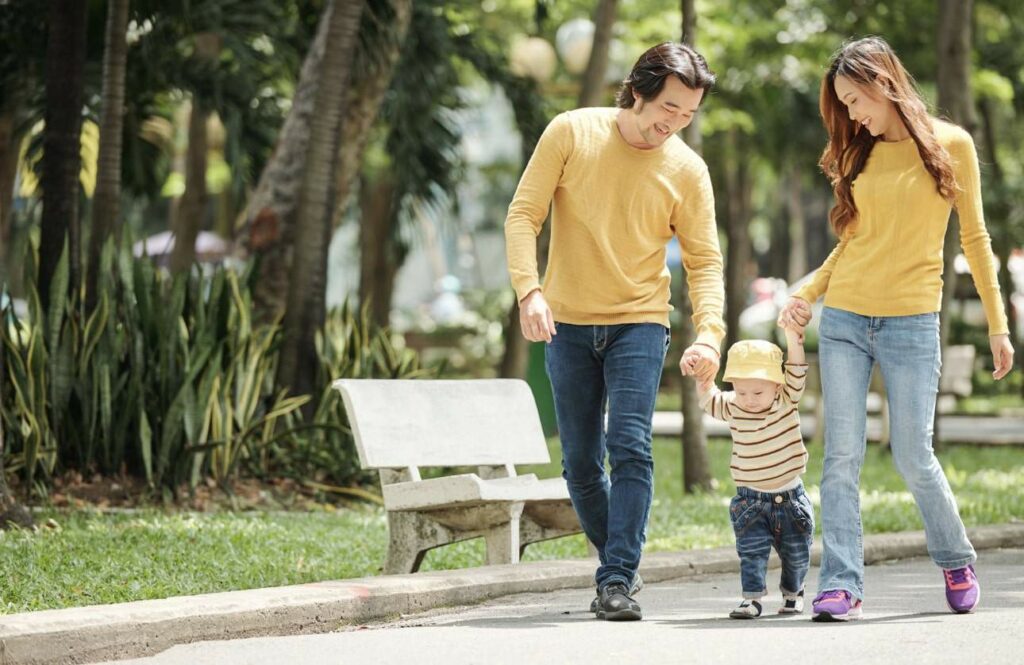 Whether you're looking for a quiet spot to read a book or just want to people-watch, the gardens offer a serene escape from the busy city streets. If you're lucky, you might even spot a celebrity or two trying to blend in with the crowd.

So, don't miss the chance to explore the gardens during your visit to Piccadilly Gardens. It's a great way to unwind and appreciate the natural beauty that Manchester has to offer. And who knows, maybe you'll even stumble upon a secret garden gnome hideout.
2. Play frisbee with your kids in the park.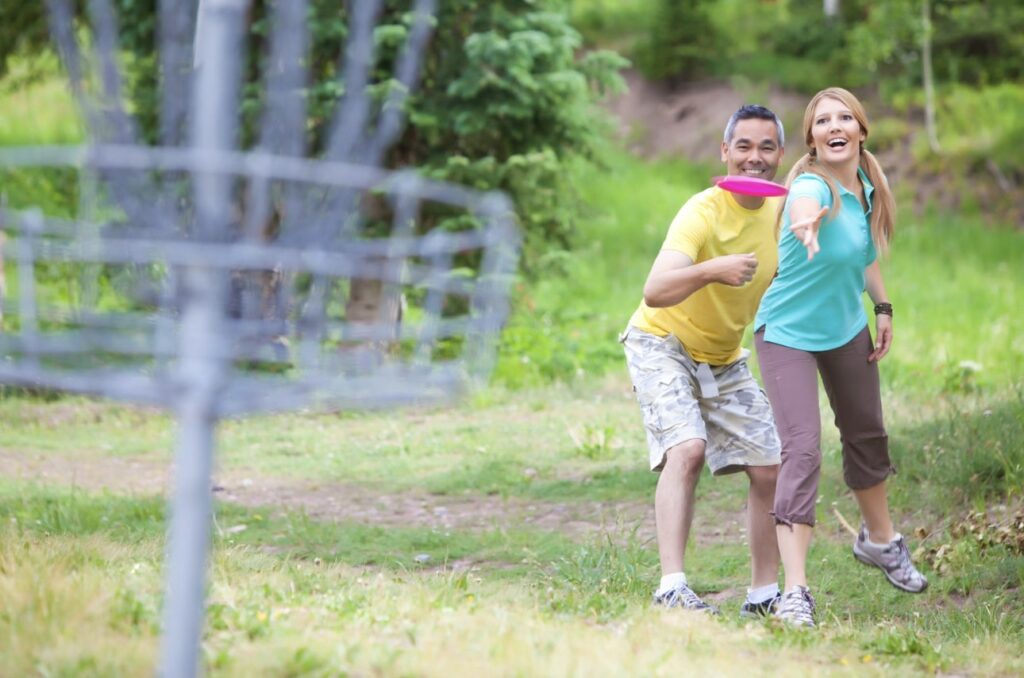 Aside from the playground and open green spaces, Piccadilly Gardens also has various features that families can enjoy. For instance, there's a beautiful fountain that shoots water jets into the air, perfect for cooling off on hot summer days.

The fountain also serves as a backdrop for taking stunning family photos.
Moreover, the park is surrounded by various shops and restaurants, making it a convenient location for a family day out. Families can shop for souvenirs and grab some snacks and refreshments from nearby establishments.
Piccadilly Gardens is also a hub for public transportation, making it easily accessible for families who prefer not to drive. Families can take a tram, bus, or train to get to the park conveniently.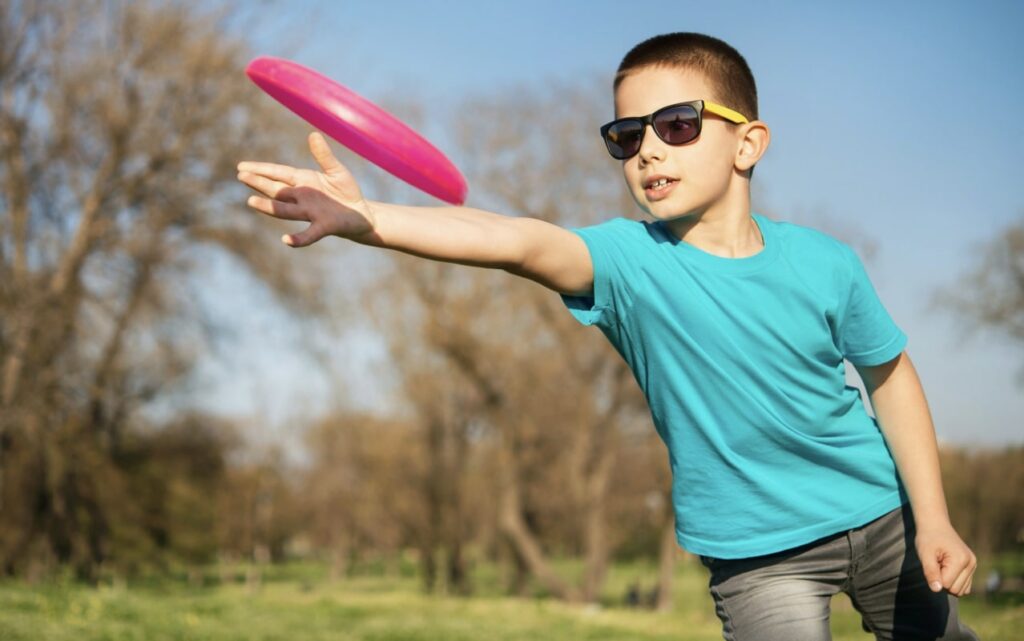 Apart from leisurely activities, Piccadilly Gardens hosts various events throughout the year, such as outdoor concerts, festivals, and markets.

So, if you're a music lover like me, be sure to bring your dancing shoes and get ready to groove to some tunes under the Manchester sky!
Overall, Piccadilly Gardens is an excellent destination for families looking for a fun and relaxing day out. And if your family is anything like mine, you'll want to make sure you bring some extra sunscreen and snacks to keep everyone happy and fed.
Pack up your picnic basket, grab your Frisbee, and head over to Piccadilly Gardens for a day of family fun and bonding.

Just don't forget to practise your Frisbee skills first – you don't want to accidentally hit any nearby picnickers (or embarrass yourself in front of your family)!
3. Go for a romantic walk with your significant other.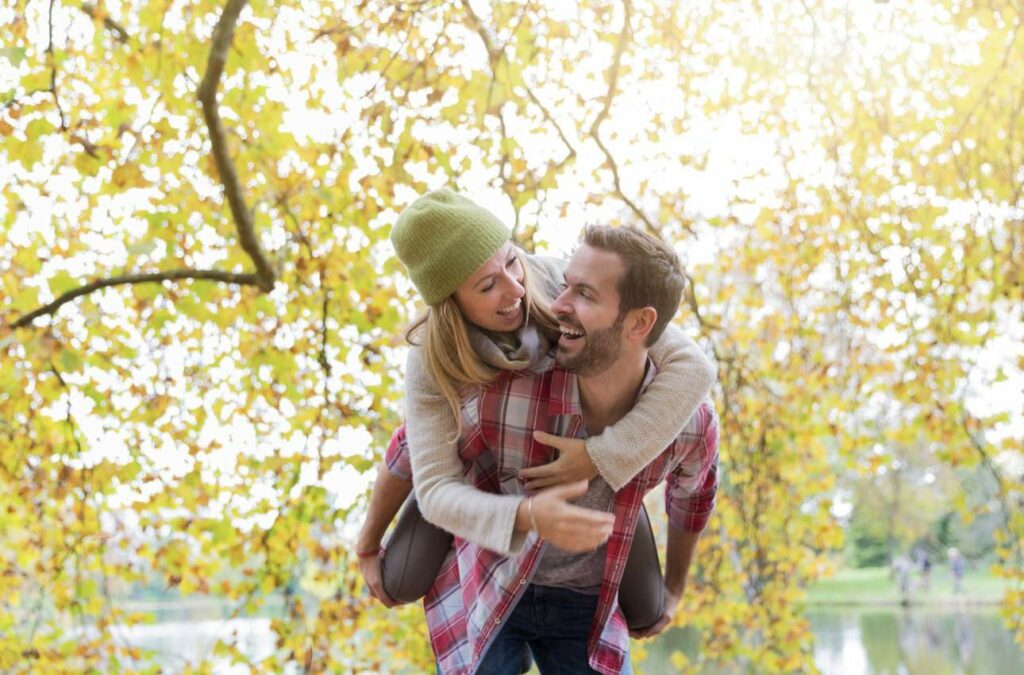 | | |
| --- | --- |
| Activity | Description |
| Romantic walks in the park | Taking a stroll with your significant other |
| Enjoying the fountains | Watching the fountains with your partner |
| Relaxing on the benches | Enjoying the view and each other's company |
| Visiting nearby cafes/restaurants | Trying out new eateries with your loved one |
For couples searching for a romantic activity, a leisurely stroll in Piccadilly Gardens is a must-do. Trust me, there's something about the park's enchanting atmosphere that just makes you want to hold hands and whisper sweet nothings.

The gardens are a feast for the eyes with their well-manicured lawns, colourful flower beds, and impressive fountains that add to the romantic ambiance. I once saw a couple sharing a kiss by the fountain—talk about picture-perfect!
Piccadilly Gardens' numerous benches provide the perfect spot to sit and enjoy the park's stunning views. Couples can take a break and share intimate moments while basking in the beauty of their surroundings.

Just be careful not to get too lost in the moment and accidentally fall asleep on each other!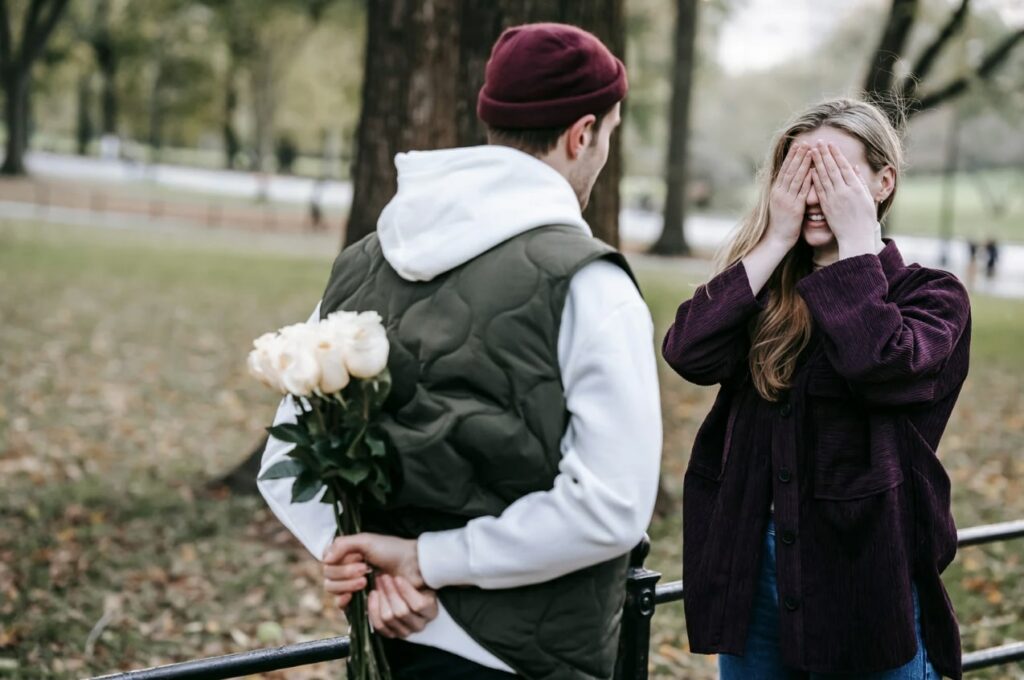 After the stroll, couples can enjoy a delightful meal in one of the many cafes or restaurants that surround the park. Whether it's a romantic dinner or a casual lunch date, Piccadilly Gardens has plenty of options to satisfy any craving.
The gardens' close proximity to other attractions in Manchester also makes it an ideal starting point for a romantic day out. Couples can visit nearby museums, theatres, or shops to continue their date.
Its picturesque setting, coupled with the opportunity to relax and dine nearby, provides a perfect setting for creating memories and strengthening relationships.
4. Experience the Musical Vibes of Piccadilly Gardens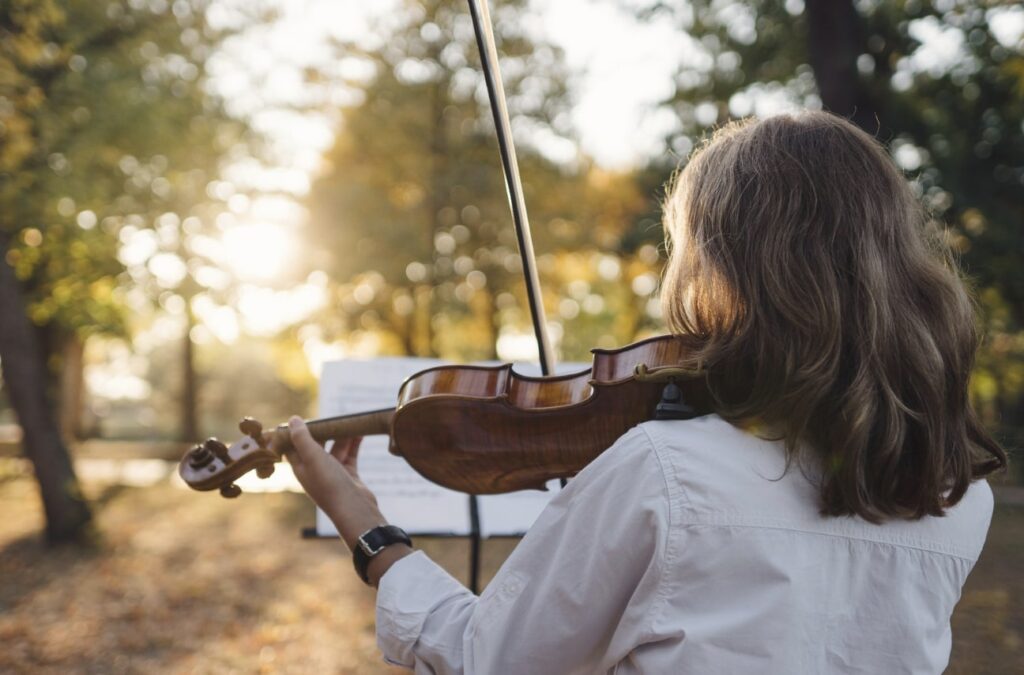 If you're a music lover, Piccadilly Gardens is the perfect spot to enjoy live performances or to listen to your favourite tunes in a serene setting.

And if you're like me, you might even find yourself doing a little impromptu dance when the music really gets you grooving!

The park hosts various free concerts and live shows throughout the year, featuring a diverse range of musical genres, including jazz, blues, and pop. I once caught a reggae concert in the park and it was so good that I didn't want to leave!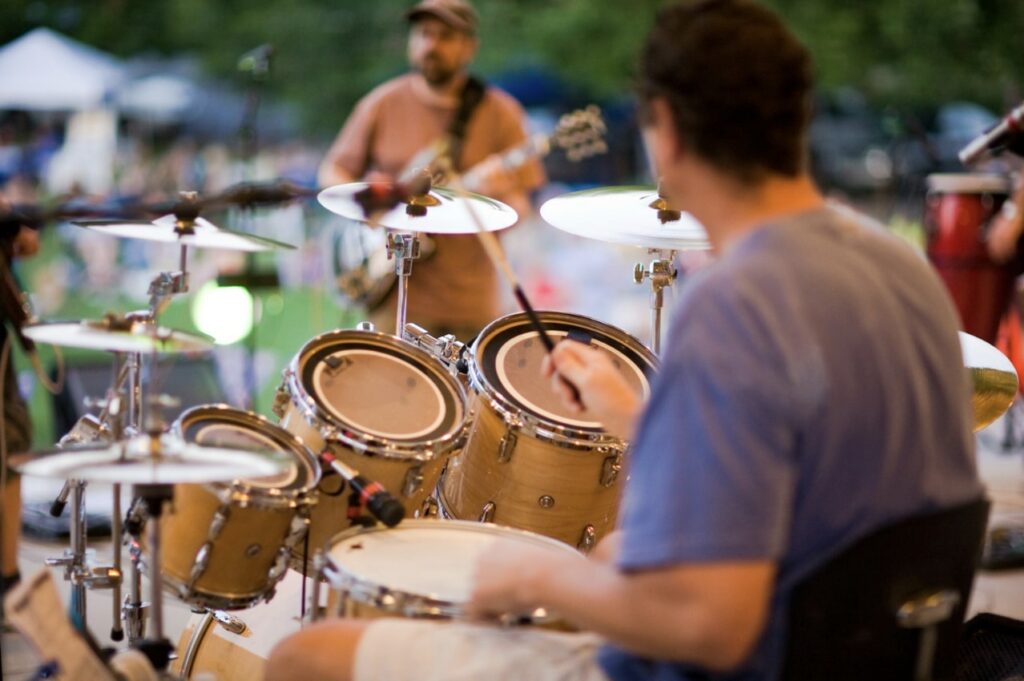 In addition to live music events, visitors can create their own musical ambiance by bringing along a portable speaker or headphones to listen to their favourite playlists.

Just be sure to keep the volume down low so as not to disturb other park-goers' peaceful vibes.
You can also find street performers and buskers showcasing their talent in the park. They add an extra layer of entertainment to your visit, and you may even discover a new favourite artist.
Piccadilly Gardens provides the perfect setting to experience the musical vibes of Manchester. Just grab your headphones, a picnic blanket, and settle down for an unforgettable audio experience.

5. Attend events in Piccadilly Gardens.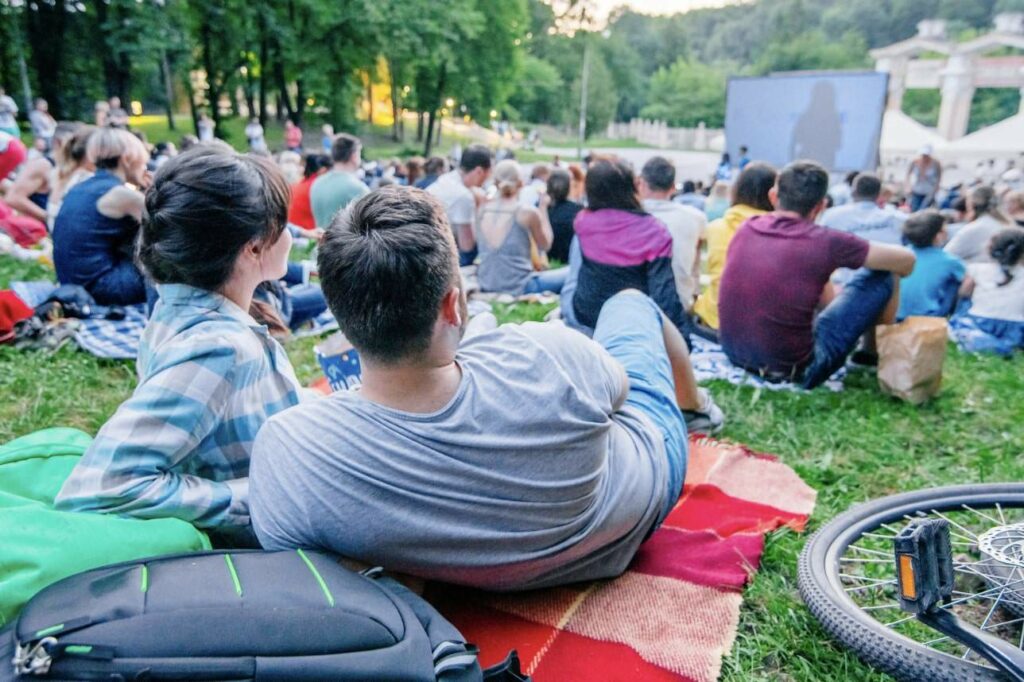 | | |
| --- | --- |
| Event | Description |
| Outdoor movie screenings | Watching movies outdoors with friends and family |
| Live music | Enjoying live performances by local musicians |
| Seasonal events (e.g., Christmas) | Festive events that bring the community together |
Piccadilly Gardens is not only a beautiful green space, but it's also a vibrant community hub where a range of events are held throughout the year.

From outdoor movie screenings and live music performances to seasonal events like Christmas markets and Halloween festivals, there's always something happening in the park.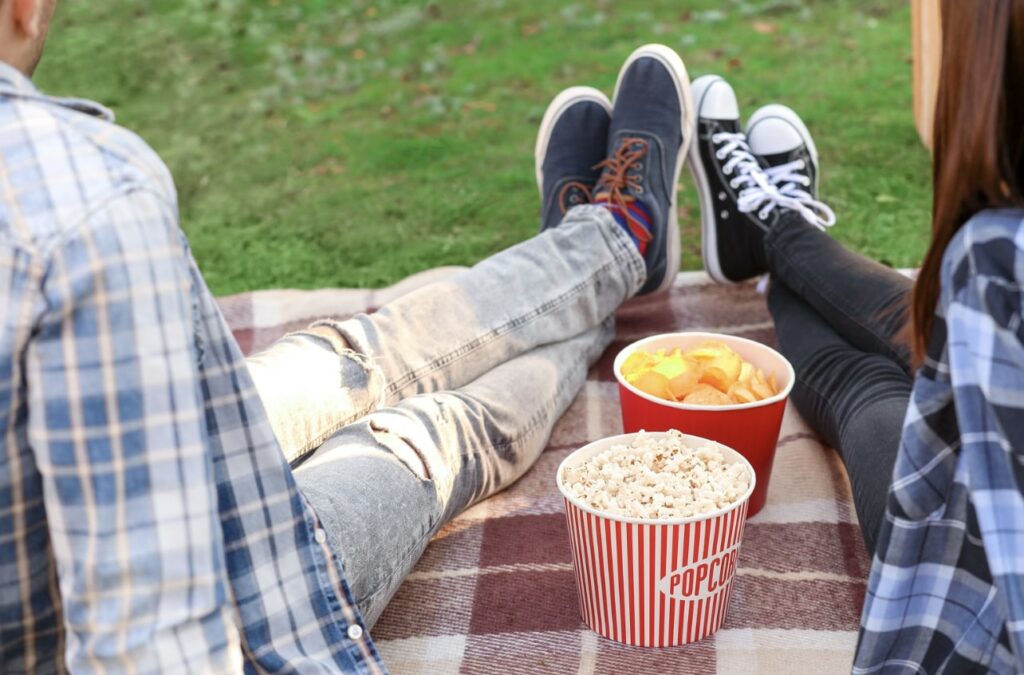 Attending an event in Piccadilly Gardens is not just about entertainment, it's also an opportunity to connect with the local community and meet new people.

I once struck up a conversation with a fellow music-lover at a concert in the park and ended up making a new friend!

One of the most popular events held in the park is the Manchester International Festival, and let me tell you, the energy and excitement during this biennial event is simply contagious.

You'll feel a sense of unity and togetherness with your fellow festival-goers that is truly special.

Upcoming events in Piccadilly Gardens include the Manchester Jazz Festival, and I can't wait to attend! I love how the park becomes a hub for culture and art during these events, and it's always great to see such a diverse crowd coming together to celebrate.
6. Visit the various shopping and dining options in Piccadilly Gardens.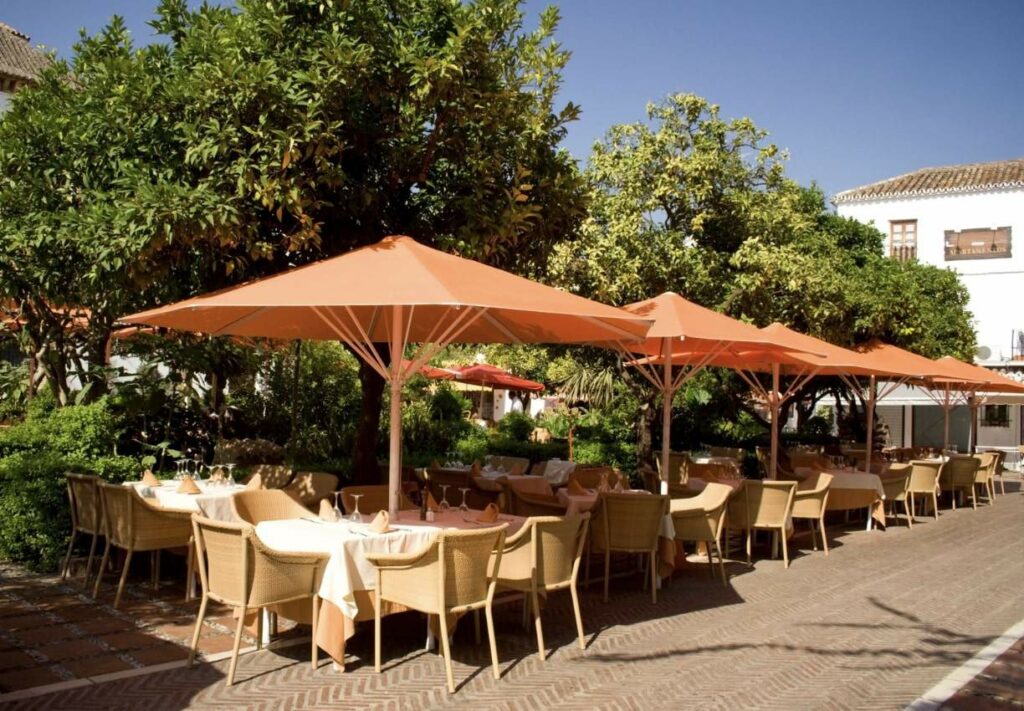 | | |
| --- | --- |
| Category | Examples |
| Restaurants | Zouk Tea Bar & Grill, Tampopo, Chaophraya, Dishoom, The Ivy |
| Cafes | Koffee Pot, Foundation Coffee House, Federal Café, Teacup Kitchen |
| Bars | Albert Square Chop House, The GasLamp, Seven Bro7hers BeerHouse |
| Markets | Manchester Christmas Markets, Manchester Arndale |
| Street vendors | Street food |
Piccadilly Gardens is a bustling hub of activity that offers more than just a green space. It is an excellent destination for those seeking a unique shopping and dining experience.

The area has a diverse range of options, from street vendors and local markets to high-end restaurants and bars. For food enthusiasts, the area surrounding Piccadilly Gardens has a multitude of cuisines that cater to various preferences.

Whether you're in the mood for classic British pub food, authentic Indian curries, or artisanal vegan dishes, there is something to satisfy your taste buds.

Additionally, many restaurants and cafes offer outdoor seating, allowing visitors to enjoy their meal while basking in the scenic view of the park.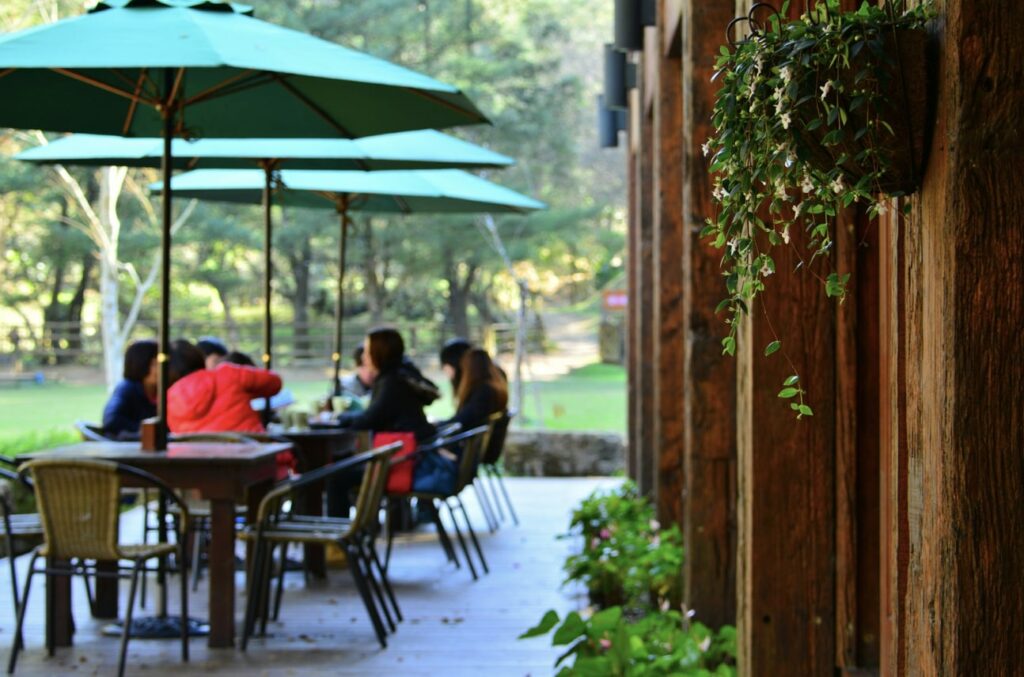 If you're a foodie like me, you'll be in heaven at Piccadilly Gardens. The street vendors offer such a tempting array of snacks and treats that I always end up buying more than I can eat! My personal favourite? The deliciously savoury falafel wraps.

Aside from the food options, the area is also a shopper's paradise, and I love nothing more than browsing the unique and eclectic offerings of the local markets and boutiques.

Visitors can browse vintage clothing and accessories or handmade crafts and jewellery, making it a perfect destination for those looking for one-of-a-kind items.
7. Enjoy the Art of People-Watching at Piccadilly Gardens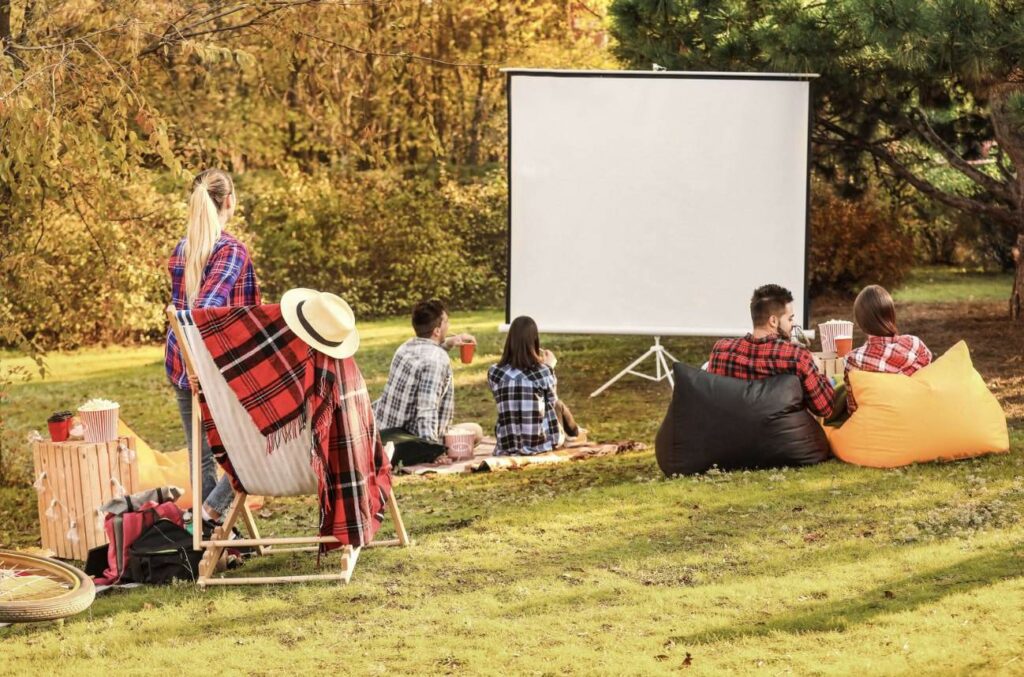 Piccadilly Gardens is a perfect spot for people-watching, a favourite pastime of many. You can observe a diverse range of people from all walks of life, going about their daily routines, and enjoying the park's amenities.
As someone who loves people-watching, Piccadilly Gardens is one of my favourite spots in the city. It's so fascinating to observe the comings and goings of people from all walks of life.

I've seen tourists strike a pose for the perfect Instagram shot, locals catching up with friends, and even impromptu dance parties in the park!
Moreover, you can indulge in some introspection while people-watching, letting your mind wander and imagining the lives of the people passing by.

It's a great way to escape from the hustle and bustle of your daily life and enjoy some moments of peace and quiet.
About Manchester's Piccadilly Gardens
Address
Piccadilly, Manchester, UK
Fees
Free admission
Operating Hours
24/7
Getting There
Easily accessible by public transport, including bus, train, and tram. The nearest tram stop is Piccadilly Gardens, and the nearest train station is Manchester Piccadilly.

There are also several bus stops around the park. Paid parking is available nearby.

With its wide array of activities and attractions, visitors are sure to find something to enjoy. Whether you're looking for a peaceful picnic, an adrenaline rush on a zip line, or a cultural experience at the Manchester Art Gallery,

Piccadilly Gardens has it all. And with so many food and drink options nearby, you can make a day of it and explore the surrounding areas as well.

So next time you're in Manchester, be sure to add Piccadilly Gardens to your list of must-visit places. You won't be disappointed!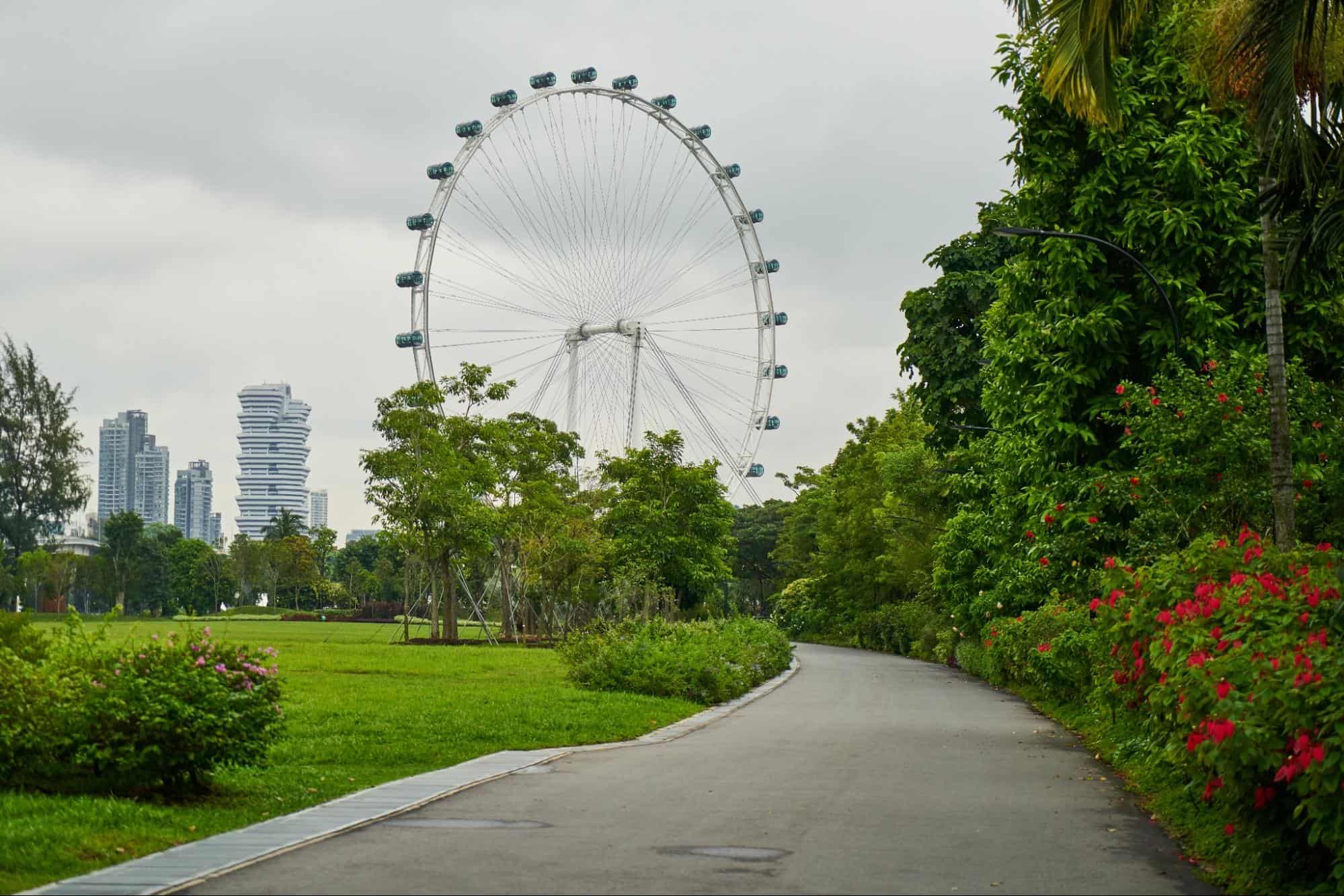 FAQs about Piccadilly Gardens